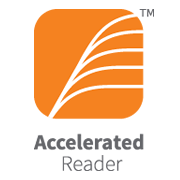 AR Home Connect Upgrade
Julie Knott and Amy Benedict
Thursday, February 20, 2020
Dear Parents,
We recently upgraded our AR system, and many changes occurred. If you were receiving email whenever your student took a quiz, you will need to re-register to have this continue. If you have never used this option before, I highly suggest you try it out. Here are the instructions that I thank Mrs. King for writing:
AR Home Connect:
Go to Media Center
Go to AR HomeConnect
Your student's user name is the last 2 digits of the year they will graduate, the first letter of their first name, and the first 5 letters of their last name. For example, 8th grader John Smith's user name would be: 24jsmith. The password is their initials.
You can set up email and receive a message every time your student takes an AR quiz. You only need to do this once per child and they will be registered for the rest of their time (K-12) at Unity. However, you do need to enter each student separately.

Click "get email updates" (top right)
Follow screen directions and set up the email.
Click "submit"

You can check AR points for the current grading period.
It will display the last quiz your student has taken.
You can view ALL the quizzes taken by clicking "my completed work."

They are displayed by date taken (most recent first). It is also possible to see if a student has already taken a quiz on a book since they can't ever take the same AR quiz twice. Simply enter the title or author in the box on the right side of the page where indicated. It's also fun to see all the quizzes they've done over the years.

Click the arrow by the student's name (top right) and "log out" when done.

Thank you for your support!