Mrs. Udry prepares to go for a ride. To see what happens next follow @UnityWestTolono on Twitter
November Lunch Menu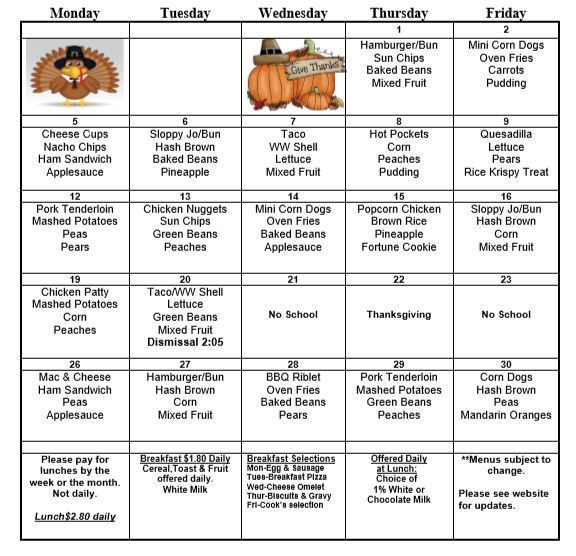 Unity West invites all Unit 7 Veterans and Senior Citizens to join us for breakfast on Friday, November 9th. Please call the school at 217-485-3918 and RSVP by November 2nd.
Thank you to all of those who donated to the Girls on the Run supply drive to the Champaign County Humane Society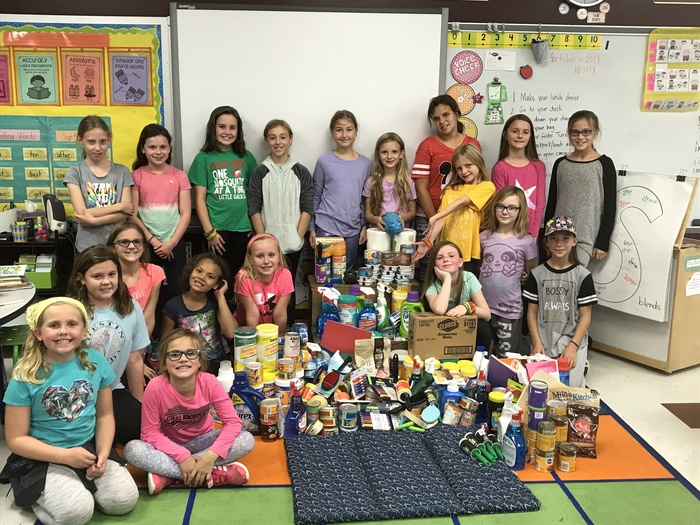 Clubs Choice Fundraiser pick up is today from 3-6 in the gym. The PTO is still in need of 2 volunteers for the 430-6 shift. If you can help, please sign up at signup.com/go/uFceAiy
Tomorrow we will be celebrating Unity Day-Be United Be Kind. Please remember to wear Orange in support of Bullying Prevention month.
Power has been restored at Unity West.
There is currently a power outage at Unity West. This does effect our phones. Please be patient if you are calling the school. The students are in their classrooms getting instruction. If you need to contact someone immediately please email Mr Fisher
fisherf@unity.k12.il.us
The Unity West Girls on the Run program is conducting a supply drive for the Champaign County Humane Society, please help if you can!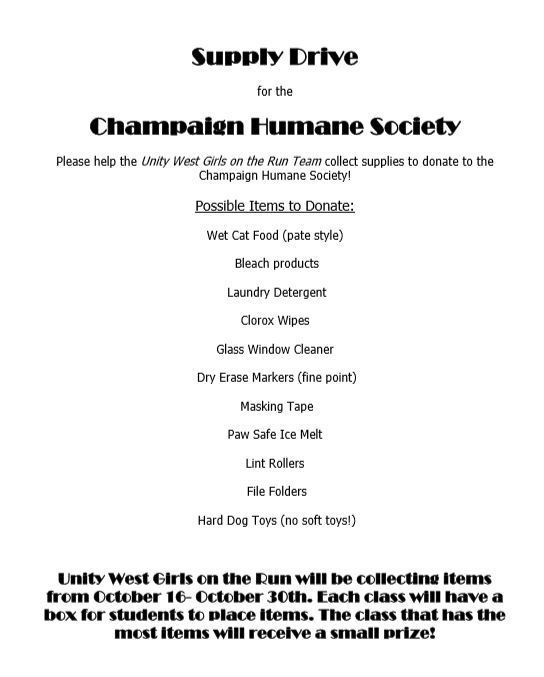 Unity West Elementary School will dismiss at 11:20 AM on 10/18. All Unit 7 Schools will be closed on 10/19.
To find the app search "Unit Seven Schools" in the App Store on Iphones or in Google Play on Android devices. There have been some issues with the Google Play store that will hopefully be fixed very soon.
Follow the link to find the new fall apparel line from the Unity West PTO. Items are available through October 26th.
http://5il.co/5av0
If you ordered a Unity Day "Be United Be Kind" t-shirt, you can pick-up it up during parent teacher conferences Thursday evening from 3:00-9:30. We will be wearing the shirts on October 24th.
Find us on Twitter @UnityWestTolono
We will soon be launching our new website!